WhiteHatWiki is led by Ed Sussman. His background is as a journalist, lawyer, academic, and technology entrepreneur. He began his career as a journalist, including early stints at the
Wall Street Journal
and
Financial Times
. Ed graduated first in his class from
Duke Law School
and was a law review editor for the Duke Law Journal. He has published law review articles in the Duke Law Journal and the Texas Law Review. After law school, Ed was a staff member at the official legal think tank of the U.S. judiciary, the
Federal Judicial Center
, where he did academic research and writing. Ed also served as the law clerk to two federal judges.
He was the Executive Editor at
Inc.
magazine, after serving as a senior editor at Worth Magazine and P.O.V. Magazine. He later became the Senior VP, then Executive VP at Mansueto Ventures, then a $70m holding company for the Inc. and Fast Company brands, where he supervised digital, events, conferences licensing and business development. He ran editorial, sales, marketing and tech for
Inc.com
and
FastCompany.com
as president of Mansueto Digital. Previously he was Managing Director for Business Websites at
Gruner + Jahr
USA, a large magazine company owned by
Bertelsmann
.
Ed co-founded
Buzzr
.com and serves as its CEO. Buzzr does content marketing and media projects, such as creating and running media and video websites with top journalists, social media and paid media professionals . Buzzr's roots are in creating complex websites with open source Content Management Systems. WhiteHatWiki is part of the Buzzr family.
He writes on a wide-range of topics for Wikipedia, employing the same research and rigor to Wikipedia articles as he did as an academic, lawyer and journalist. He has attracted a client base that includes many leading Fortune 500 companies, especially in the technology sector. He is often called upon in "crisis management" situations where inaccurate or misleading information has been placed in a Wikipedia article, potentially creating severe business problems for its subject.
Ed personally supervises every client project.
Adam Schneider, Managing Director
Adam earned his PhD in Anthropology from UC-San Diego in 2015, serving most recently as co-director of a multi-year research project based at Princeton University. He has held a variety of academic positions at the University of Colorado-Boulder, UC-San Diego, and Koç University. He has authored or contributed to numerous peer-reviewed papers and has directed or co-directed several substantial academic research projects.
Sarah Nardi, Research Manager
Sarah is a journalist with nearly two decades of experience in print and radio, and a former news anchor for NPR affiliates. She spent five years as a features writer with the Chicago Reader. As a public radio journalist, Sarah earned an Edward R. Murrow award for her role in continuing coverage of an unsolved missing person case. She graduated from the University of Arizona with a degree in Media Studies, and studied philosophy at the University of Illinois Chicago.
Christianne Klein, Director of Communications and Research Manager
Christianne heads the public relations and communications strategy offerings to assist clients of WhiteHatWiki. Christianne is an Emmy® and Edward R. Murrow award-winning national television journalist, best-selling author, executive producer, media strategist and trainer, communications executive, and former network anchor for ABC News and Good Morning America. She has anchored and reported for CBS, NBC, Fox, and ABC stations in Washington, D.C., Las Vegas, Salt Lake City, and throughout California. Christianne is also the Director of Communications for Buzzr.com, the parent company of WhiteHat WIki.com. She graduated from Wellesley College with a degree in Political Science, and the Executive Leadership Programme at the University of Oxford: Saïd Business School.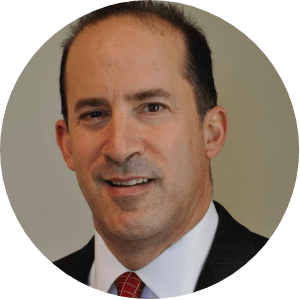 Taub brings WhiteHatWiki his experiences from a 20+ year career at Morgan Stanley, Dean Witter and Kidder Peabody in NYC and London. Taub runs business development and business affairs for WHW. He is also the CFO of WHW's parent company, Buzzr.com. Taub received his MBA degree from the Stern School of Business at New York University and prior to that earned his BS from the Wharton School of the University of Pennsylvania. Taub lives in NYC with his wife, two daughters and two dogs.
Complimentary Consultation
Ready to Talk to WhiteHatWiki?